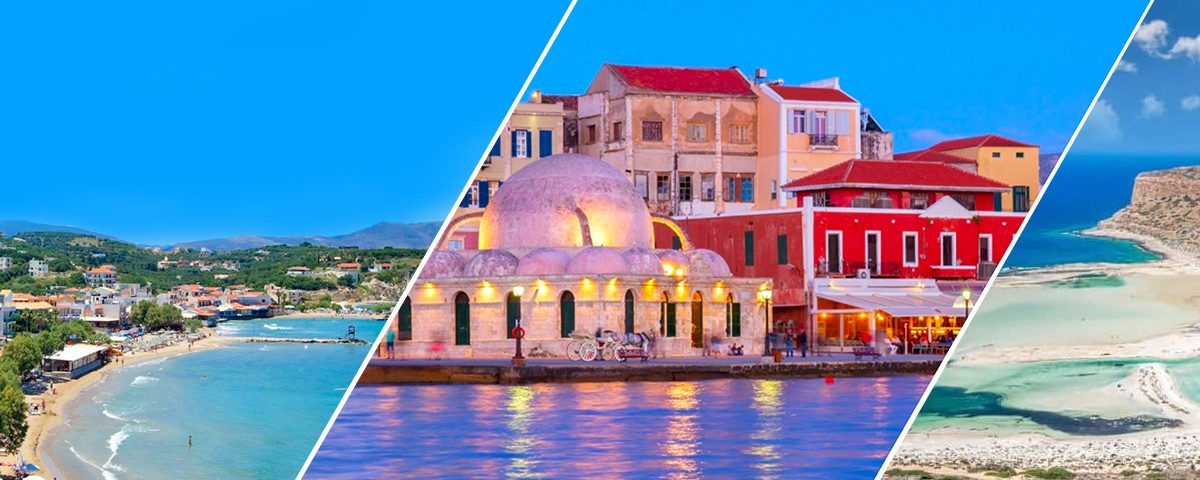 The city of Chania is located on the west coast of Creteand it's the most mountainous area of the island. The city splits up to the old city with Venetians walls, the labyrinthine lanes ,the Venetian small streets and the new city which was build the last years far away from the old one with good street layout, new buildings squares, streets etc.
With its famous Venetian harbour, picturesque waterfront cafes in front and the Agora Market which is in the shape of the cross has become a popular tourist attraction over the last years.
Chania is the getaway to the far west of Crete, where the most remote and most spectacular places  are to be found.
South are Lefka Ori (White Mountains) and the famous Samaria Gorge , the longest in Europe.
Villa Dina  apts are only a short drive away ,almost 23km from Chania  in a peaceful village with a lovely bay which makes it a favourite summer holiday resort.
Almyrida, a former fishing village, has  come to be a perfect summer getaway.
You'll find fine swallow sandy beaches, safe for the children and for those who like to avoid sand, there is a pebble beach, as well.
If you like windsurfing ,kayak ,sailing or even snorkelling and scuba diving , you can choose visit the Windsurfing Club and the Padi 5 Star Diving Resort, Omega Divers, respectively.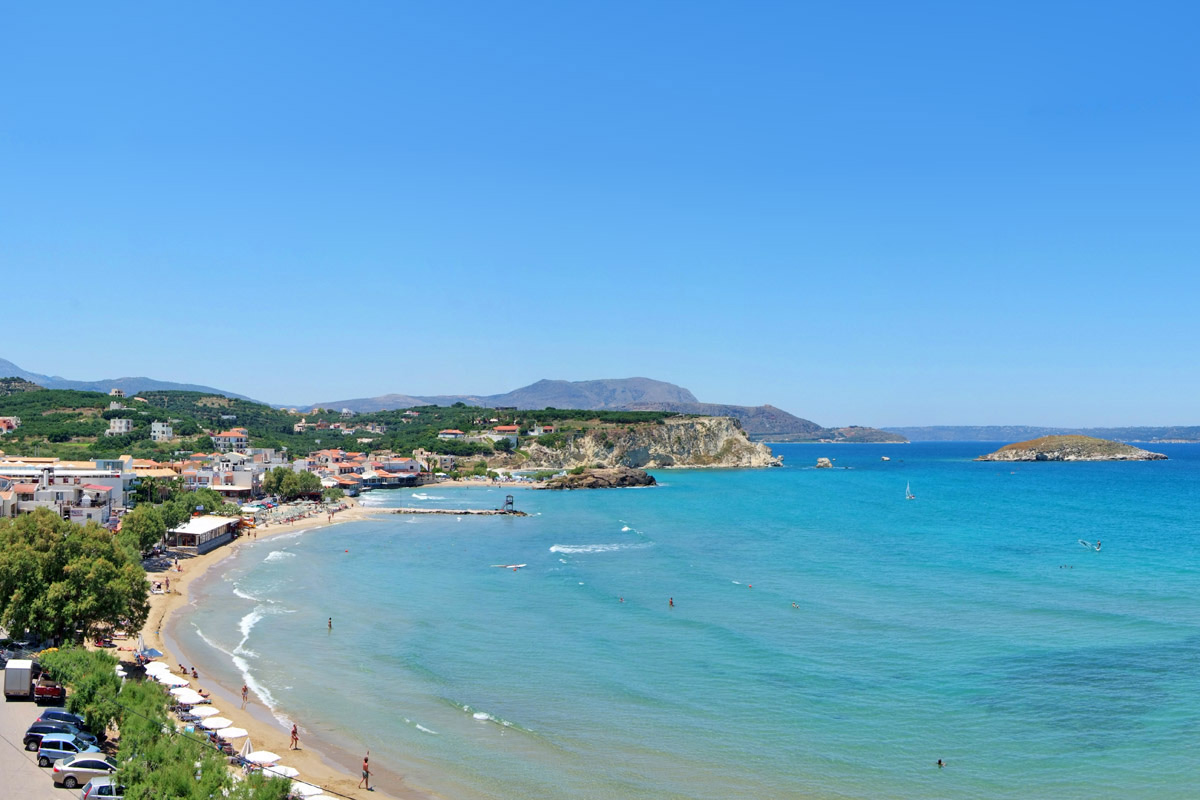 Almyrida is a small heaven for families, older couples and water sports fan…
Many traditional taverns and restaurants are ready to satisfy every taste serving freshly caught fish and Cretan dishes. Plus a few cafe – bars for snacks and cocktails.Also, there are shops such as mini markets, souvenirs shops, pharmacy, bakery, ATM's and jewellery shops.